@ get latest news delivered!
We will send you breaking news right to your inbox.
VERSUS FIGHTING STORY: An Esport Manga Made in France!
Mangas that tell a story of something connected with sport are so many, we could never even be able to list them all without crashing our website.
There are also several mangas on video games that are starting to emerge. But a manga on the esport?.. And yet, now we can proudly announce that there is at least one.
And, it comes from France, just like GreatGamers. Versus Fighting Story is just out, but already becoming a big deal. Available since March 7, 2018, published by Glénat, this mange is not like any other. Made in France, it combines our very French passion about esports with the very codified Japanese storytelling style.
The authors have confirmed themselves, in an interview to Le Monde, that drawing esport, and especially according to the manga rules, was a "challenge". Especially knowing that they had to respect the aesthetics of the original Street Fighter game.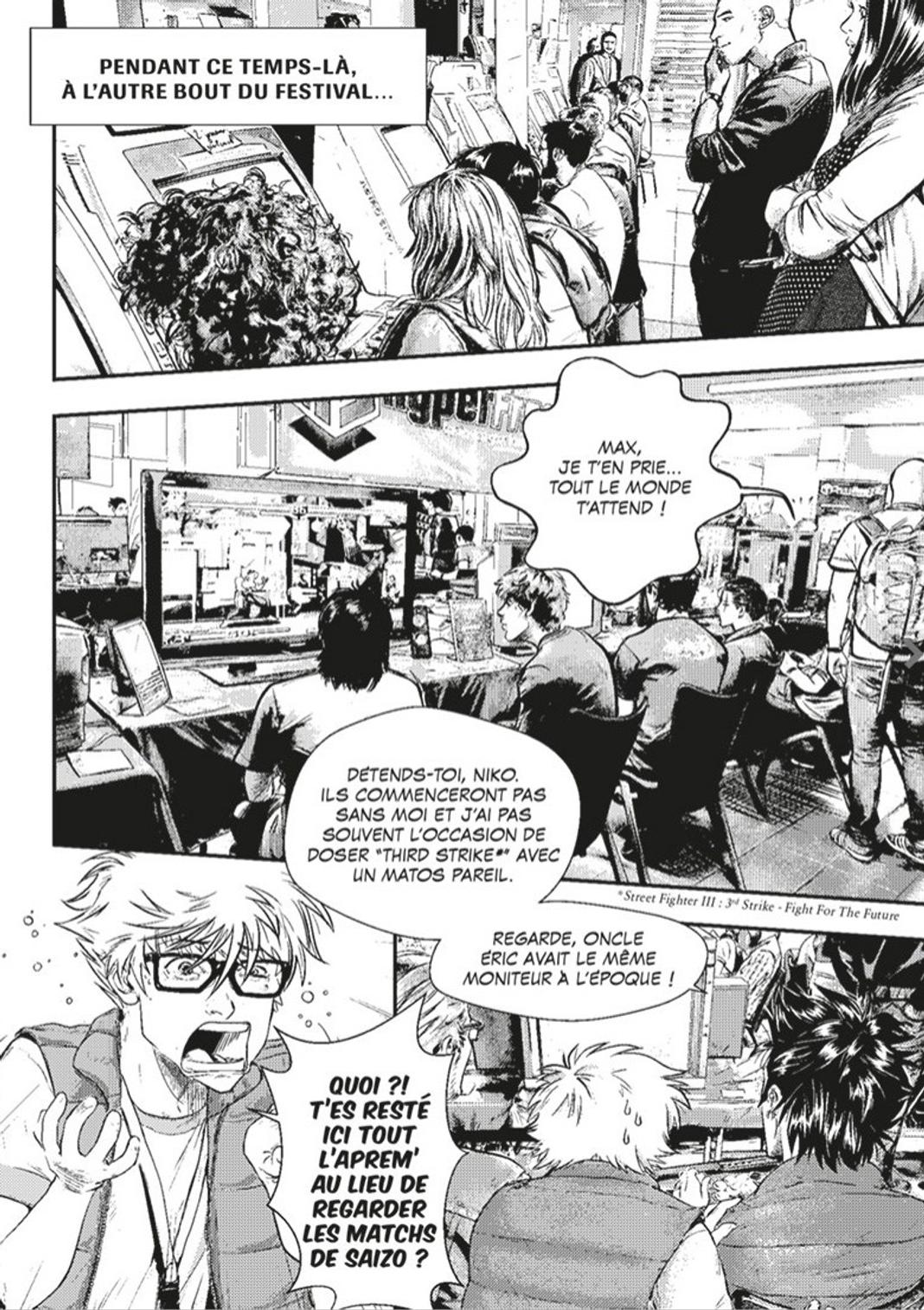 image copyright Capcom / éditions Glénat
Versus Fighting Story tells the story of Maxime "Max" Volta, a young Street Fighter prodigy that has the ability to read the game of the opponent. Trained by his uncle since his youngest age, he joins the team of the latter, called Team Arkadia. Quickly making a name for himself during the tournaments of the year 2016, the success went up to him at the head and the young man has the ankles which quickly swelled. Believing himself vastly superior to others, he neglects everything and gets himself curled into an official competition by a young Japanese player.
He loses, though. Max gets carried away and is close to get himself kicked out of the team by his uncle. He must then accept odd jobs to earn a living, until the day Inès, daughter of a living legend of the Versus Fighting, offers to integrate her new team to win everything in 2018. But other teams also want to become the esport legends, and intend to try everything to attract the best players. The competition promises to be fierce.
A story that a lot of us see every day, while watching our friends (and ourselves!) compete to become the best and, one day, win the GreatGamers award :)
If you speak baguette, you can read the first pages online here, as well as order the book.
[email protected]# Comments